A more modern and user-friendly design in the Crystal Alarm app will be launched at the beginning of 2024. Among other things, we are changing our current background image on the leaf to a clean start page.

In the new design, it will be possible to add "Group", "Task", "Man Down" and "Safe Return" directly to the home page to make these more easily accessible.

Down below you will find a few pictures of the new design: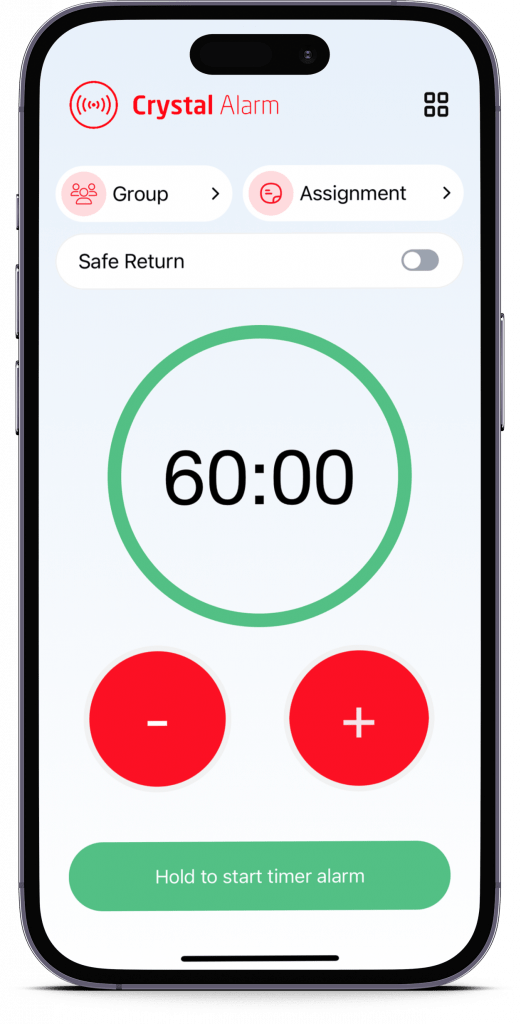 The start page gets a cleaner look.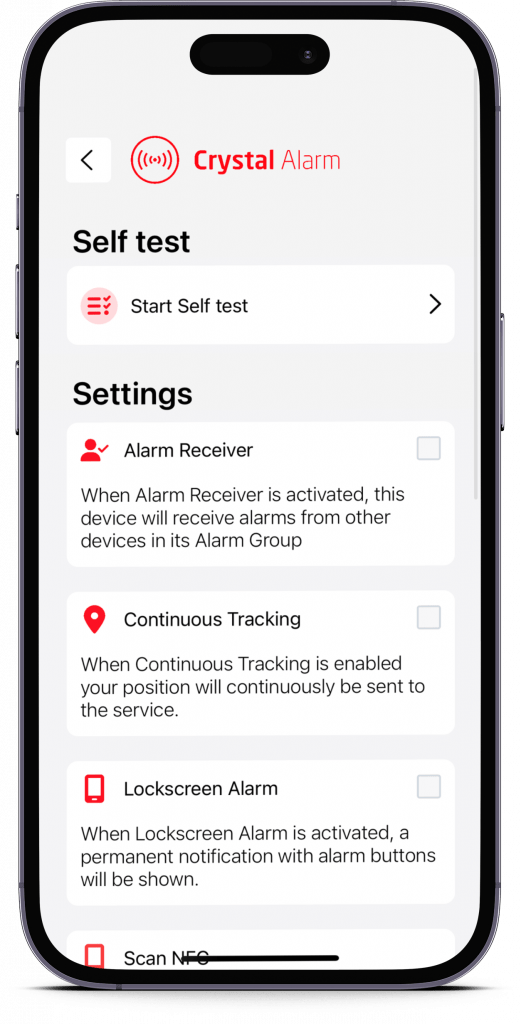 The settings page will be easier to understand.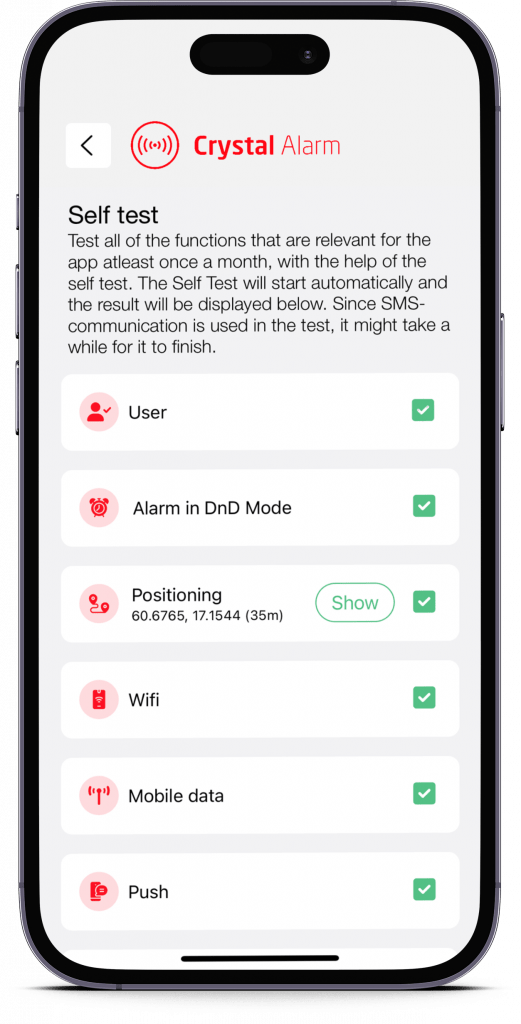 The self-test page is updated with icons and functional tests.
For us, it has been important to create a design that is easy to understand and use, as our app is often used in critical situations.
We look forward to releasing the new design early next year and hope that users will perceive our app as more modern and user-friendly.
Contact us if you have any questions or concerns regarding our new design!

Best Regards,

Crystal Alarm